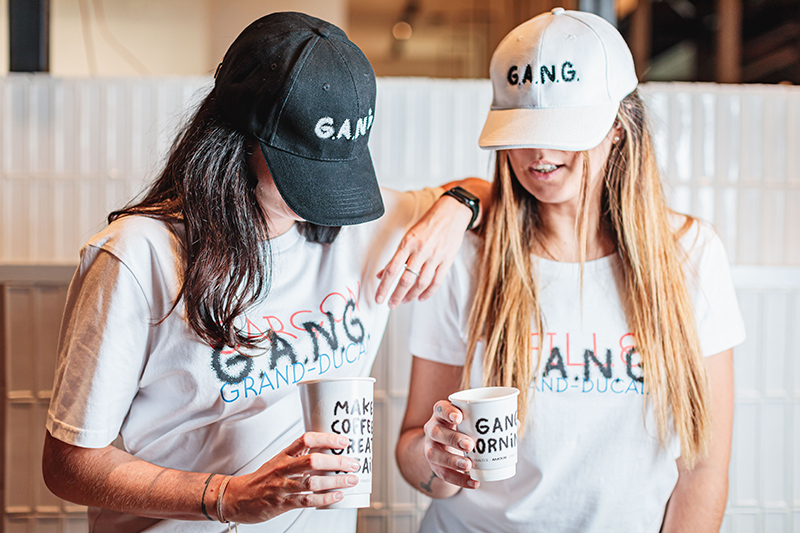 G.A.N.G. is a clan that brings together several restaurant brands in one place. 
On stepping in to G.A.N.G., you'll feel invited to take a seat at a table and be part of the buzzing atmosphere.
You'll feel the vibes through the mix of cuisines, the sharing of values, the shared passion for dining, for enjoying a meal. There's a general bubbling over of flavours, taste, the pleasure of sharing and making encounters...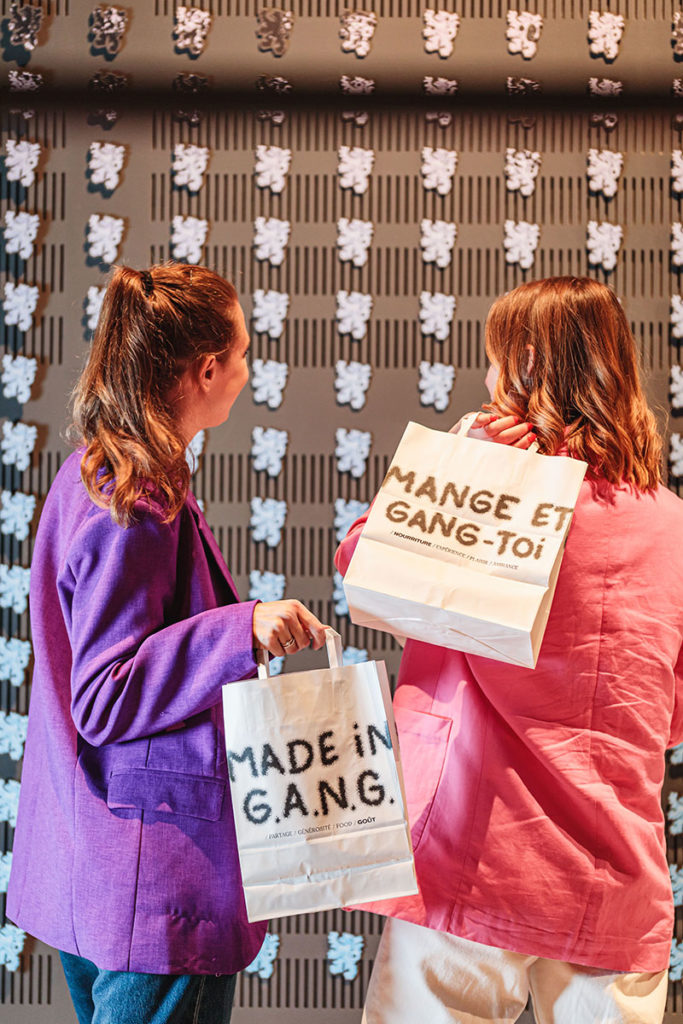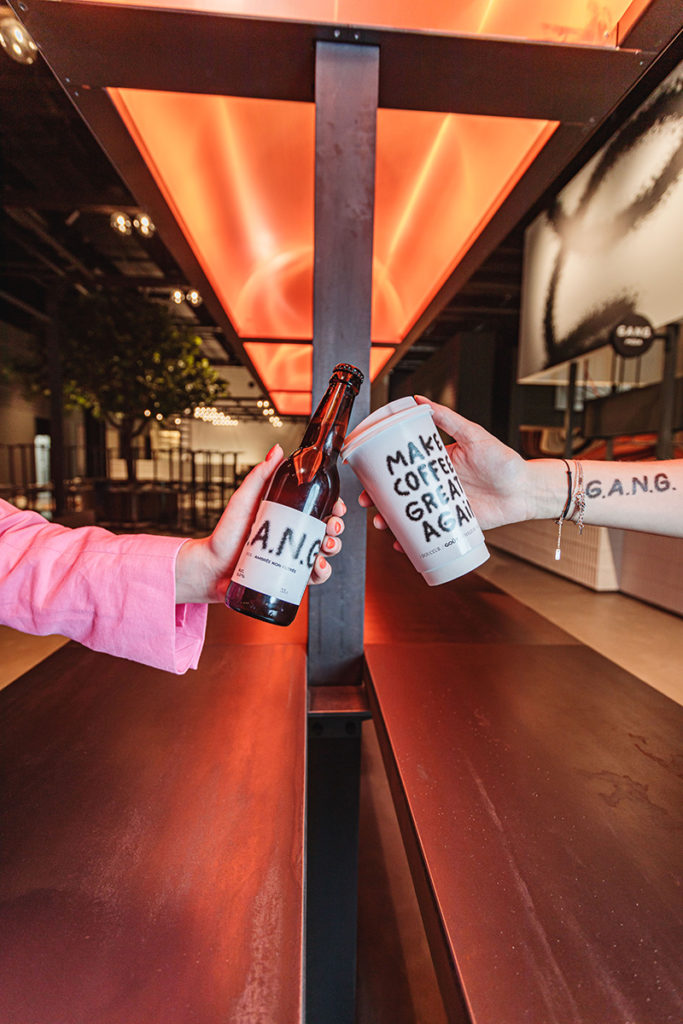 A visit to G.A.N.G. brings you it all:
the sense of belonging to a fun-loving crowd, savouring a one-of-a-kind experience in this club of food fans.
The brands are clustered together to create a delicious dining treat.  It's like a playground!
Being part of the G.A.N.G. means that each of the restaurants retains its own identity, but here they are influenced and harmonised by the atmosphere and décor.
At G.A.N.G., things are foodie, lively, spontaneous, mixed, vibrant, instinctive, free, sincere, open, rough and spicy! At G.A.N.G., everyone's part of the crowd, able to join in at all hours.
générosité/amour/nourriture/goût/générosité/amour/nourriture/goût/générosité/amour/nourriture/goût/générosité/amour/nourriture/goût/générosité/amour/nourriture/goût/générosité/amour/nourriture/goût/
générosité/amour/nourriture/goût/générosité/amour/nourriture/goût/générosité/amour/nourriture/goût/générosité/amour/nourriture/goût/générosité/amour/nourriture/goût/générosité/amour/nourriture/goût/